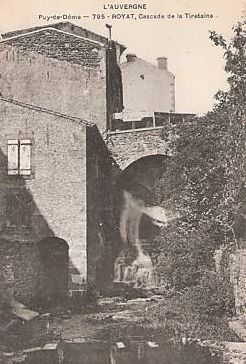 Clermont-Ferrand has many reasons for attracting people but the city definitely lacks water. The sea does not border Clermont and no river runs through it. A group has even been created on Facebook claiming "Clermont-Ferrand next to the sea!" If only they knew! There is a river running through Clermont-Ferrand! The Tiretaine is the Clermont's biggest river. It has an average discharge of 10.5 cu ft/s. Unfortunately, it is often hidden and therefore almost invisible in the eyes of tourists.
However, renovation works are being made to make it flow in open air. Besides the Tiretaine River, the Artière River runs up south and the Bédat River runs up north Clermont-Ferrand. The 2 city centres (Clermont and Montferrand) are said to have been built on the Tiretaine delta.
The Tiretaine rises is a village named "La Font de l'Arbre" at the foot of Puy-de-Dôme. It runs through Clermont-Ferrand via the spa town Royat and Chamalières.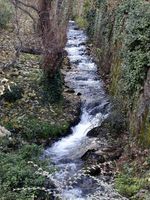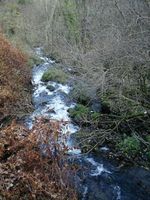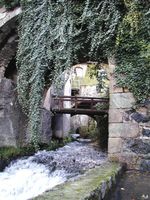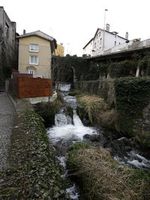 Photo Martine Bruhat http://perso.wanadoo.fr/martine.bruhat/ et yakinfo

The valley in which it used to run was filled by a lava flow 40,000 years ago. The Tiretaine is strengthened by a stream – the Vaucluse stream. Thanks to this tributary, it dug its new banks – called "la Vallée de Royat".
The photographs show the Tiretaine as a stream flowing from La Font de l'Arbre. The photo on the right shows it when it arrives in Clermont. The Tiretaine River runs through the Royat Thermal Park, where it has been emphasized.
Then, the Tiretaine comes into Chamalières. Actually the river runs through both the Chamalières and Royat communes, which are next to each other.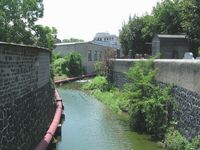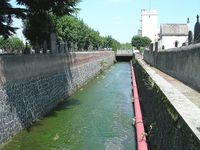 After it crossed Chamalières, the river surges into (the ground of) Clermont-Ferrand. It is most often covered but we can see it in different places. Among others, it runs through the Michelin headquarters – named "site des Carmes", and the "Cimetière des Carmes" immediately after. The Tiretaine flows into 2 different rivers – it flows into the Artière River up south and into the Bédat River up north.
Clermont-Ferrand can often be flooded in case of heavy rains. Several districts are designated as flood-risk zones.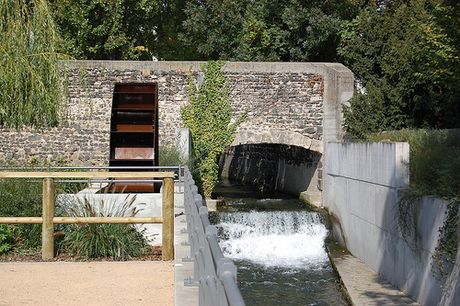 In Clermont-Ferrand, the Tiretaine runs through the following districts: Fontgiève, Saint Alyre, Thévenot-Thibaud, Les Carmes, Polydôme, Cataroux, La Gauthière, La Plaine Sud, La Plaine Nord, Poncillon, Côte Blatin, La Pradelle, Herbet and Le Brézet.
A song is dedicated to this small river. Jean Maupoint wrote and sang "Au Bord de la Tiretaine" at the Interwar period. You can find the lyrics here.